Day 04 - A picture of your night
We are pretty boring during the week. Blake's bedtime is seven. Joseph usually gets home around five, so it is a rush to get dinner, bath, bottle, book, and in bed by seven. Sometimes we have to skip book, or even bathtime. So, here is how our typical night goes.
Playtime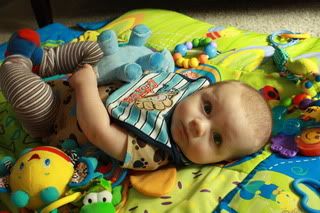 Bathtime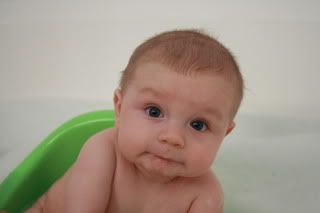 And then bed. After Blake goes to bed, I usually clean up and get ready for the next day. Exciting? No, but we love it.