Day 14- a picture of someone you could never imagine your life without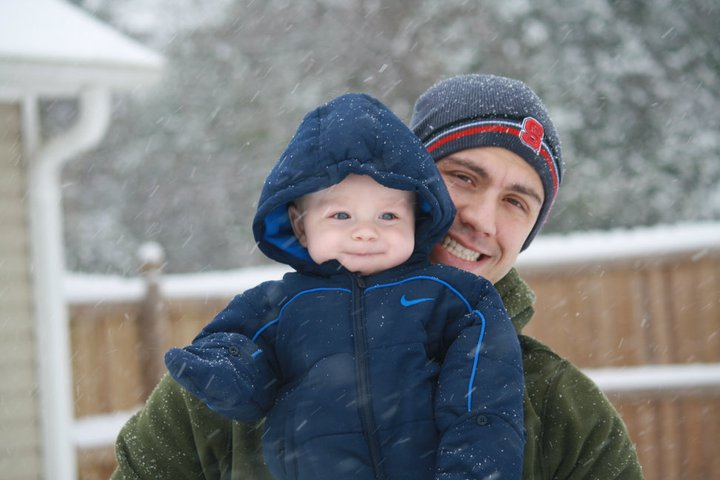 These guys. I can't imagine life without them.
I miss Blake when I go to the store alone. He is my little buddy. We are always together. We are both just in love with him. There are times when I just look at him, and I can't help but tell him how much I love him. I love his little personality that is starting to shine through. I love his bird hair. I love everything about him (even his new screaming in his car seat thing... it drives me crazy, but I love him). I can't imagine life without him.
Joseph is my best friend. I can't even imagine life without having him. He may leave for deployments and training, but I still have him in my life. I always have some sort of contact with him (as slow as it may be at times). When he was deployed, we emailed almost everyday. I can take care of myself and Blake, but I want him there. I want him to be here for everything. His job may take him away, but I always want him here. I can't imagine not having him at all.