We took Bailey over to OCS to let him run yesterday. He loves being free to run and play. The weather was beautiful, and we all enjoyed being outside in the fresh air. I decided to bring the camera and get some new pictures of us. Here they are...




On our way... it looks like he is about to rip my face off, but he is really trying to lick me to death.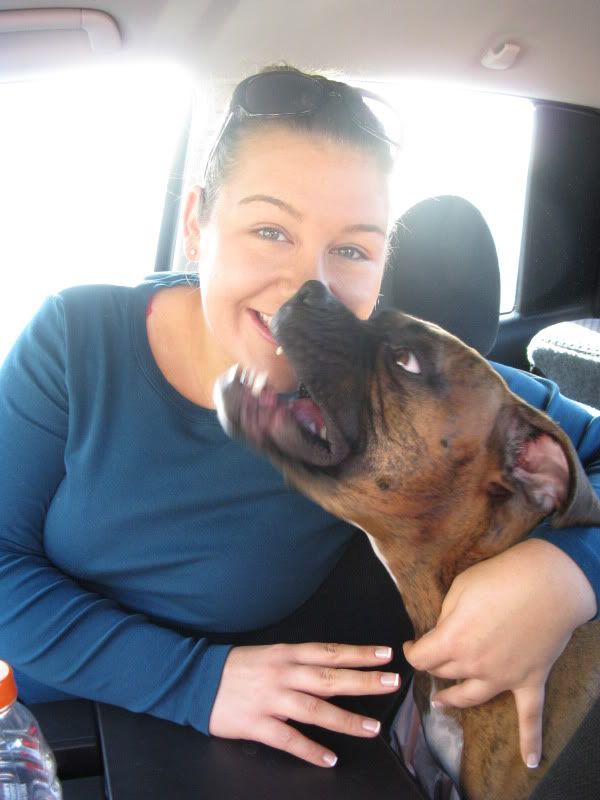 This one looks a little better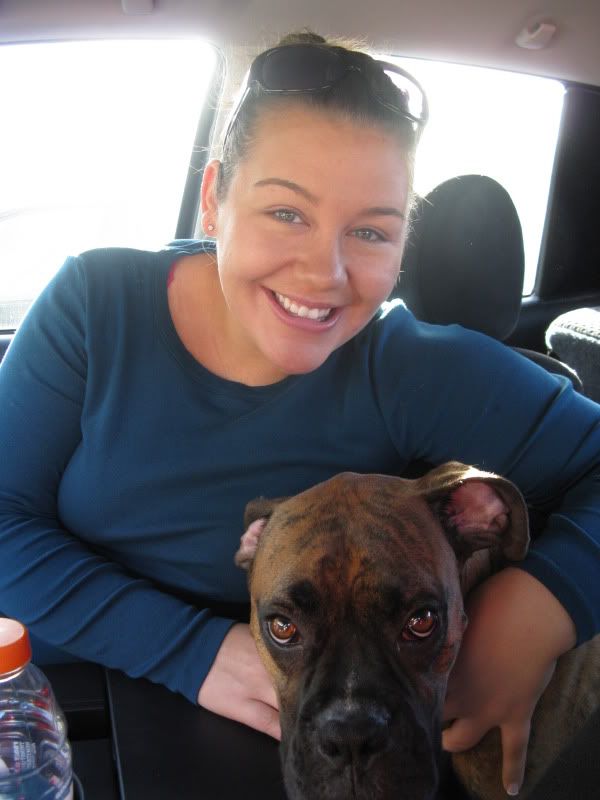 It's a race!!!
Bailey won.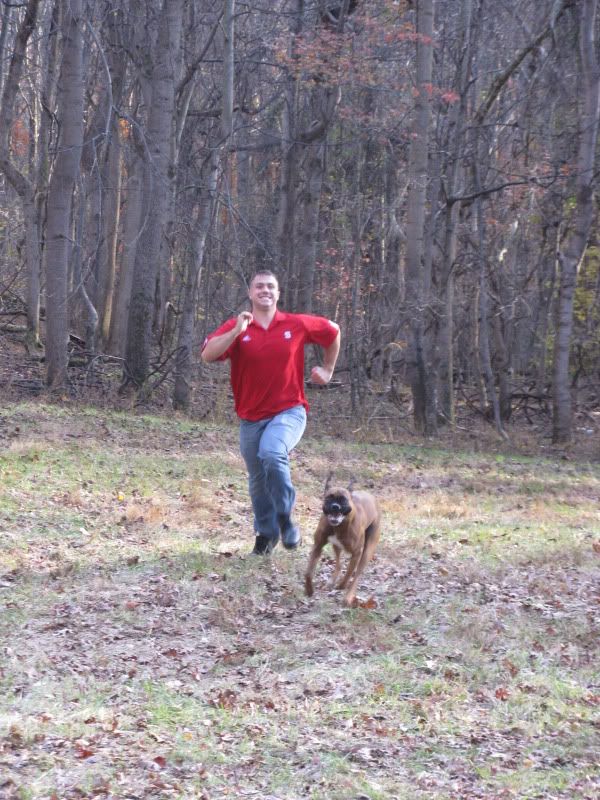 What a happy boy
Me and Bailey
He wants the stick
Got it...
Our Family